Sunset kayaking in Tisvildeleje
Tisvildeleje is a small idylic ocean village located on the north coast of Zealand. In my view it is one of the most beautiful places in Denmark with great beaches, big sand dunes and th
e interesting troll forest. This Thursday evening Elvira and I went kayaking up there in the sunset: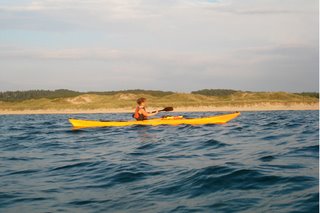 Elvira kayaking with the beach, sand dunes and forest in the background.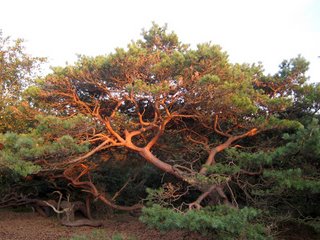 One of the funny looking trees in the troll forest.

Two centuries ago the land was cleared of bush and trees to facilitate agriculture - with the devastating result of introducing sand drift inland which eventually burried a small town. In order to stop the sand drift a new forest was planted which is now a beatiful place with lots of odd looking trees - thus the name "troll forest".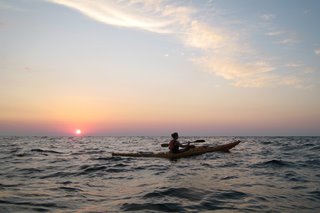 Elvira rowing back to Tisvildeleje in the sunset.











Previous posts.
Labels: kayaking