Creon/Tales of Brave Ulysses, Left Watchtower Face, Arapiles, Australia
On March 23, 2009 I got a chance to climb a multi-pitch route in Arapiles as David Morse and Jack Scott had found a partner (John) for me. John turned out to be a great partner as he had climbed in the area since the sixties and thus knew more or less everything about Arapiles and The Grampians!
We decided to climb a route on the famous
Watchtower Face
and choose the route
Creon/Tales of Brave Ulysses
(110 m, 18) which turned out to be a great route!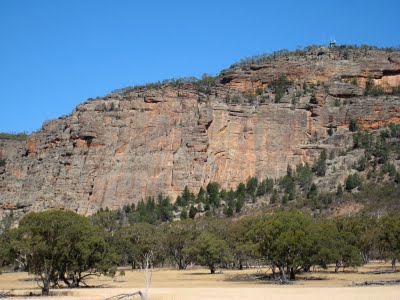 The Watchtower Face. The Watchtower is the pillar in the middle of the picture. The "real" fire watchtower is seen on the top of mountain, which was actually were some of the terrible "Black Sunday" Victorian wildfires were spotted from on February 7, 2009.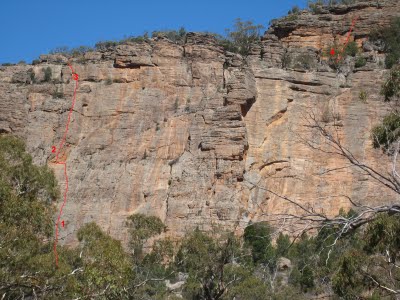 Closeup of the route on the left. We also climbed a route on the Kitten Wall on the upper right side of the Watchtower Face.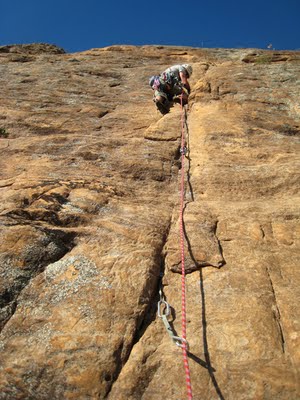 John leading the first pitch, which was a slab with an interesting traverse on flakes.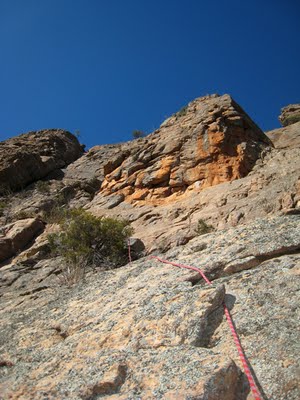 I led the second crux pitch which goes up The Siren Buttress seen here. The crux was the initial overhang - after that the pitch got a lot easier.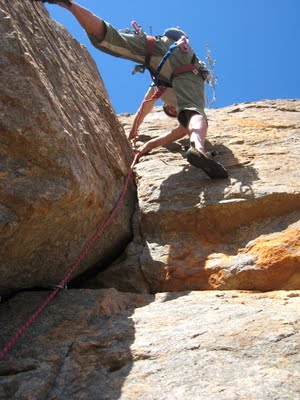 The last pitch is quite short (< 10 meters) going up an interesting crack corner.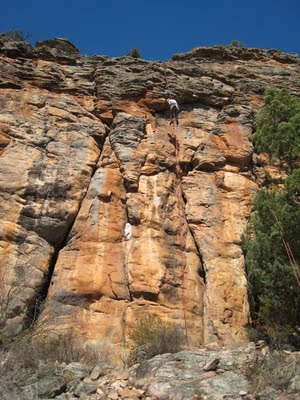 To get more out of the day I led an excellent grade 15 crack on The Kitten Wall which is located above the Watchtower Face. Here John is abseiling the route which goes up the crack to the right of the rope.
Finally, we abseiled the Watchtower Face with an excellent view of Mitre Rock and Mitre Lake.
Labels: climbing