My wife in TV - again!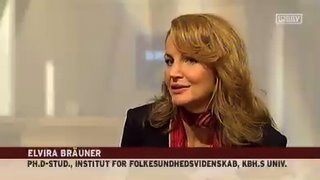 Yesterday my wife Elvira was on TV - again! This time she and professor Steffen Loft were interviewed for 10 minutes in the program Brunch on the regional TV channel
TV2 Lorry
. The topic was the same as last week, her recently published study showing that air pollution from traffic increase the risk of cancer, but this time they had much more time to explain the study and the results in detail. You can see the interview by clicking
here
(
QuickTime
or
iTunes
required).
Quite an exciting ending isn't it: new and even more interesting results are to be published soon. Stay tuned!
Previous posts.