Moved to Boston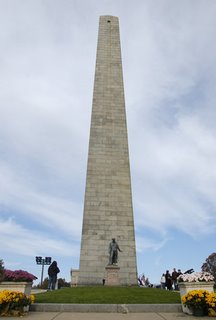 Elvira and I just moved to Boston, USA where we are going to do research projects for three months at Harvard School of Public Health and Brigham & Women's Hospital, respectively.
Today the weather was fantastic and we thus walked the famous 2.5 mile Freedom Trail which took us along a series of historic monuments from the revolution against the Brits. Boston has some of the oldest buildings in the USA, which date back to the 16
th
century. Not old by European standards - but certainly very interesting to see. I have made a slide show of picture from our walk, which you can see
here
.
Previous posts.
Labels: news